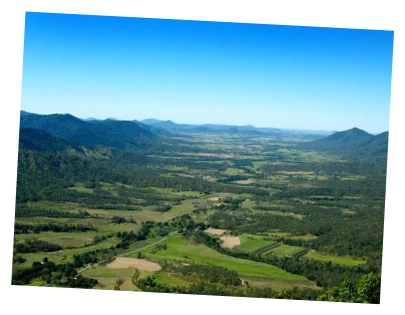 Visit Eungella today!

Located approximately an hour west of Mackay and 686 meters above sea level the township of Eungella boasts many unique attractions and facilities:

just to name a few!
Eungella is the perfect destination for a day trip or an extended relaxing stay.
Download the
"Welcome to Eungella"
visitor guide (2.2MB).
If you would like to take a step back in time, a group of community volunteers have been working hard collecting information about times of past. Published information is available at
www.history.eungella.com.au
As a small community, Eungella is always trying to bring the larger community together and showcase the great things about our small corner of the world. Any thoughts and ideas you might have would be most valued. You can leave your feedback at
www.feedback.eungella.com.au